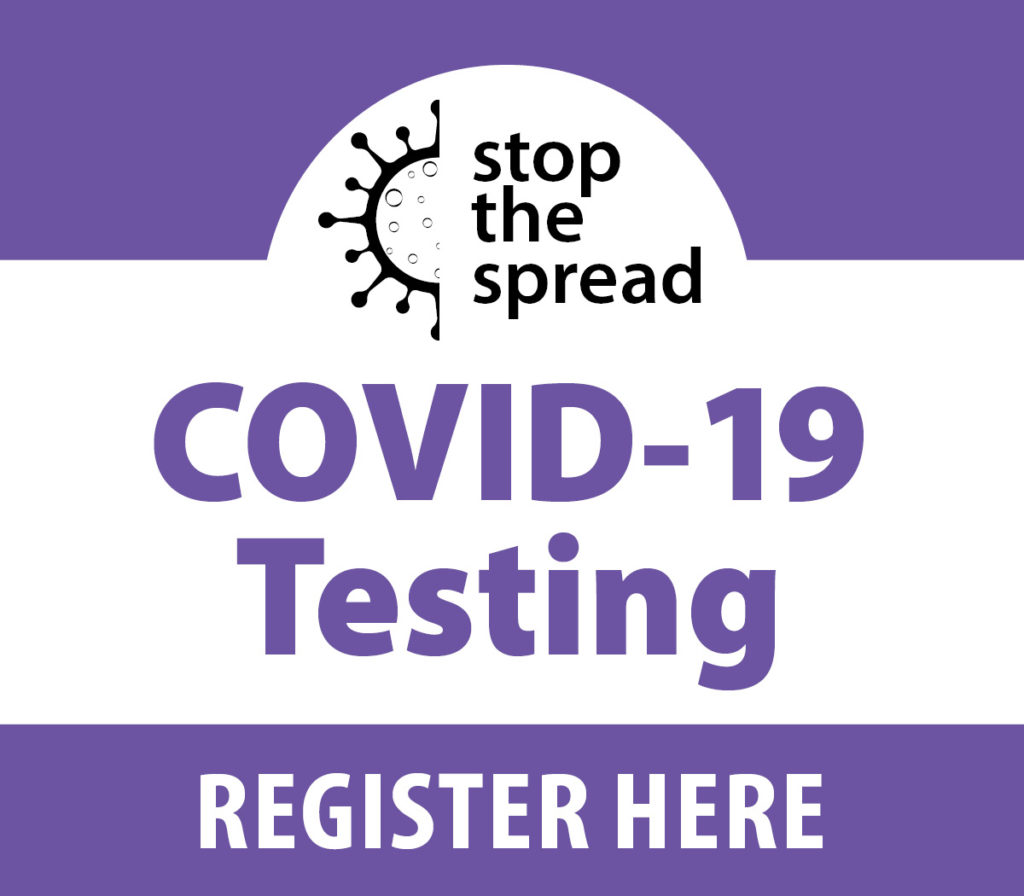 Protect Yourself and Stop the Spread
Everyone, even people who are young and healthy, must stay home to slow the spread of COVID-19. Wash your hands thoroughly with soap and water for at least 20 seconds, especially before eating. Avoid close contact with people who are sick and stay home if you are sick. Avoid touching your eyes, nose, and mouth. Stay home as much as possible–even young people and those who feel well. If you must go out, stay at least 6 feet away from others. You must wear a cloth face mask or face covering in public when social distancing (staying 6 feet apart) is not possible, especially on public transport, in stores, and on crowded sidewalks. Cover your cough or sneeze with a tissue, then throw the tissue in the trash. Clean and disinfect frequently touched objects and surfaces.
Stay Informed
Information and guidance related to COVID-19 changes daily. See the most recent updates, press briefings, and announcements here to stay up to date on the COVID-19 situation in Onondaga County. Also regularly visit the New York State Department of Health (NYSDOH) and Centers for Disease Control and Prevention (CDC) websites for statewide and national news about COVID-19.
Watch for Symptoms
If you develop symptoms such as fever, cough, and/or difficulty breathing, stay home and call your doctor. If you do not have a doctor and have questions, symptoms, or may have been exposed to someone who has tested positive for COVID-19, call Upstate University Hospital's Triage Line at 315.464.3979. If you are older, have severe underlying medical conditions, or are immunocompromised, call your doctor early, even if your illness is mild.
Look for emergency warning signs* for COVID-19. If someone is showing any of these signs, seek emergency medical care immediately: trouble breathing, persistent pain or pressure in the chest, new confusion, inability to wake or stay awake, bluish lips or face, call 911 and notify the operator that you are seeking care for someone who has or may have COVID-19.
*This list is not all possible symptoms. Please call your medical provider for any other symptoms that are severe or concerning to you.

Testing for COVID-19
Anyone can now get tested for COVID-19, even if you have no symptoms. Walk-up and drive-thru testing is available every Monday-Saturday, 9am to 5pm at Syracuse Community Health Center at 819 South Salina Street in Syracuse. Testing is also available at primary care offices, call for details. Mobile clinic locations are being planned and announced as they become available, register here for one of the following test sites:
Tuesday, June 2, 9am to 5pm  REGISTER  |  FLYER
West Genesee High School, 5201 W. Genesee St, Camillus
Thursday, June 4, 9am to 5pm  REGISTER  |  FLYER
Immaculate Conception Church, 400 Salt Springs St, Fayetteville
Friday, June 5, 9am to 5pm  REGISTER  |  FLYER
PSLA at Flowler High School, 227 Magnolia St, Syracuse
Tuesday, June 9, 9am to 5pm  REGISTER  |  FLYER
Grant Middle School, 2400 Grant Blvd, Syracuse
Anyone who is tested and is experiencing symptoms consistent with COVID-19 must self-quarantine until they receive a negative test result. Individuals with negative test results will be notified by the office/clinic that provided the test. Symptomatic individuals may end quarantine at that time.
The Onondaga County Health Department (OCHD) receives notification of positive results only and patients are notified immediately. Positive individuals are placed under isolation and monitoring, and OCHD begins contact tracing and notification of close contacts.

Learn more about isolation and quarantine here.